Back to previous page
Altronics present at Eurosatory
Altronics, integrator of display solutions in harsh industrial environments, is present at each edition of the Eurosatory exhibition which takes place every two years.
---
Since 2008, Altronics participate in each edition of the Eurosatory exhibition, an international land and air-land defense and security exhibition. Organized by COGES (Commissariat Général des Expositions et Salons), a subsidiary of GICAT (Grouping of French land and air-land defense and security industries), this show takes place at the Paris-Nord Villpinte exhibition center.

This is the first exhibition dedicated to the defense and security sectors in the land and air-land fields, it is an unmissable show for all professionals around the world. The Ministry of the Interior participates in this event bringing together 1,800 exhibitors from more than 60 different countries. This exhibition presents a variety of equipment, vehicles and systems dedicated to the maintenance of peace and security.
Altronics, accompanied by its trusted partner KME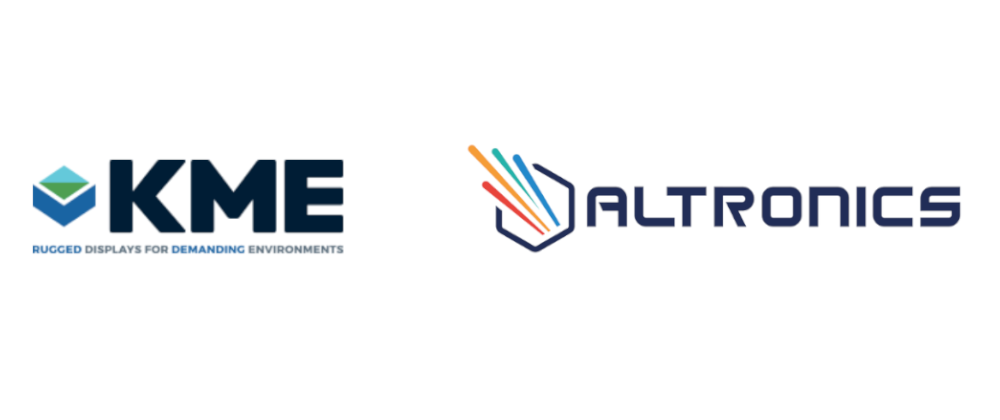 During each participation in the Eurosatory exhibition, Altronics is accompanied by its trusted partner, KME. KME, based in England, is one of the leading manufacturers and designers of monitors. The company offers rugged military screens in the maritime and air sectors, many of which are referenced by OTAN.
The militarized products offered by Altronics
Target Acquisition Display in 6.5 inch
Altronics offers you a design of custom military screens, according to your requirements, needs and constraints of your project.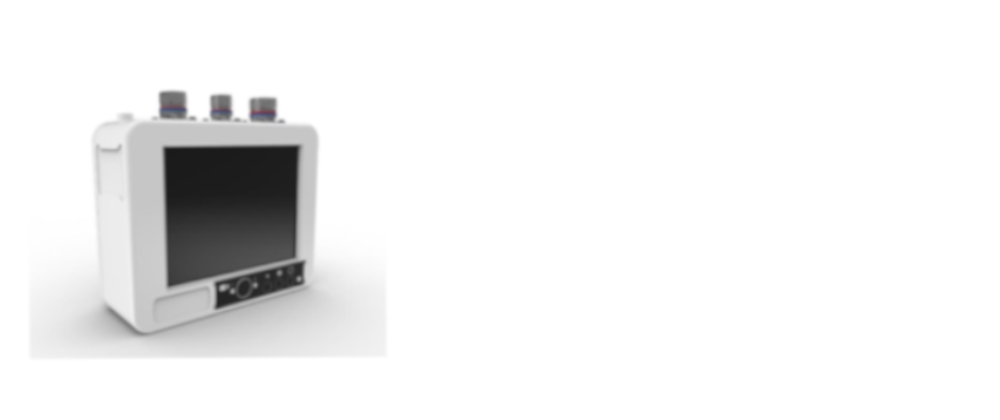 Military Vehicle Rugged Monitor:
• ATEX, Marine, Land or Air monitor,
• Compatibility with all standards MIL, DNV, GVA, ECDIS,...,
• Connectors and format COTS or customizable?
• GigE video input,
• Wide temperature range.
Display for shooting console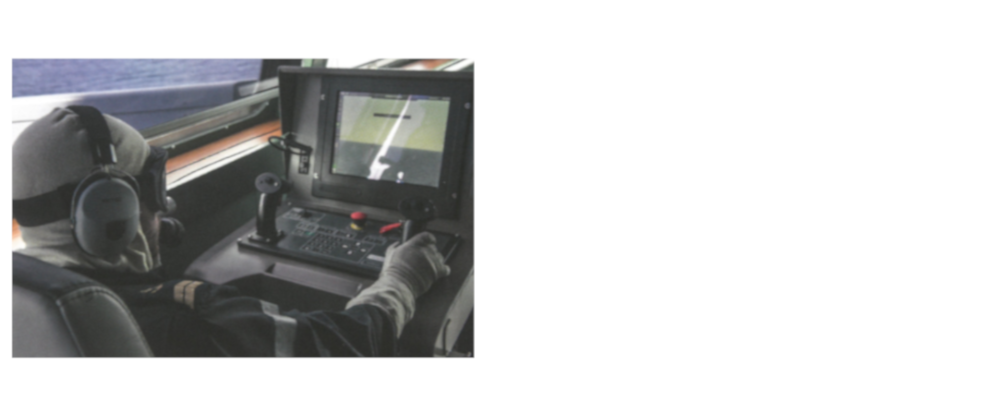 On our stand, were also exhibited displays for shooting consoles which include the following specificities:
• Dedicated monitor for military application,
• Mechanics adapted to the military application,
• Personalized connectors.
Altronics and KME stand at Eurosatory 2022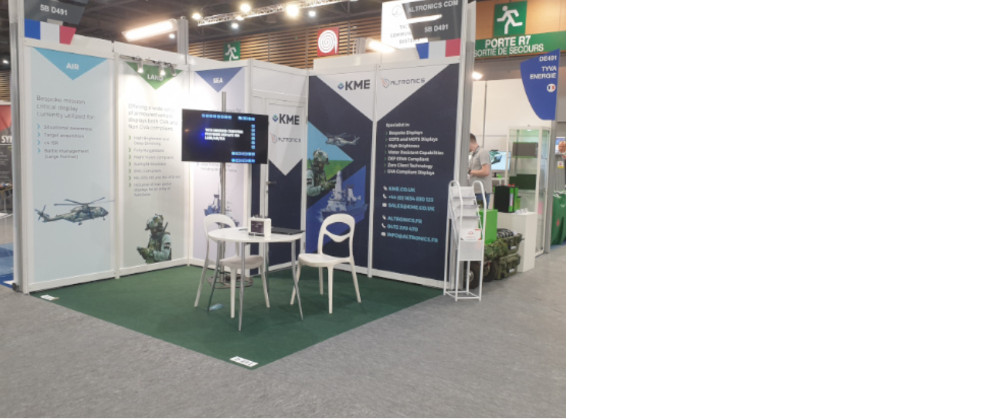 Annulation of Eurosatory 2020
The Eurosatory exhibition was canceled in 2020 due to the health situation to Covid-19. The 2022 edition of the largest show in its category has therefore been postponed to 2022.
Altronics and KME stand at Eurosatory 2018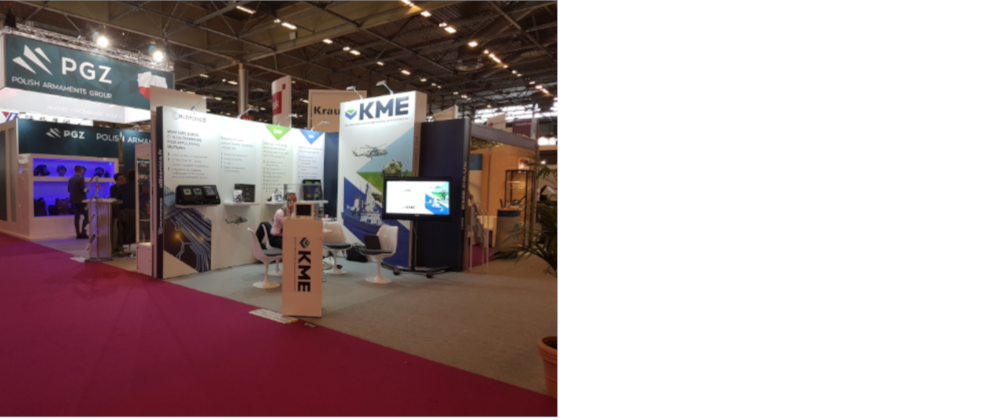 Altronics and KME stand at Eurosatory 2016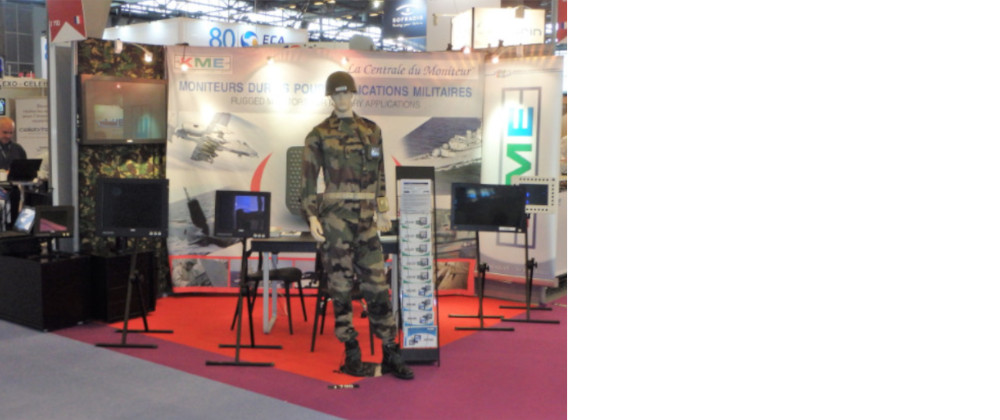 Altronics and KME stand at Eurosatory 2014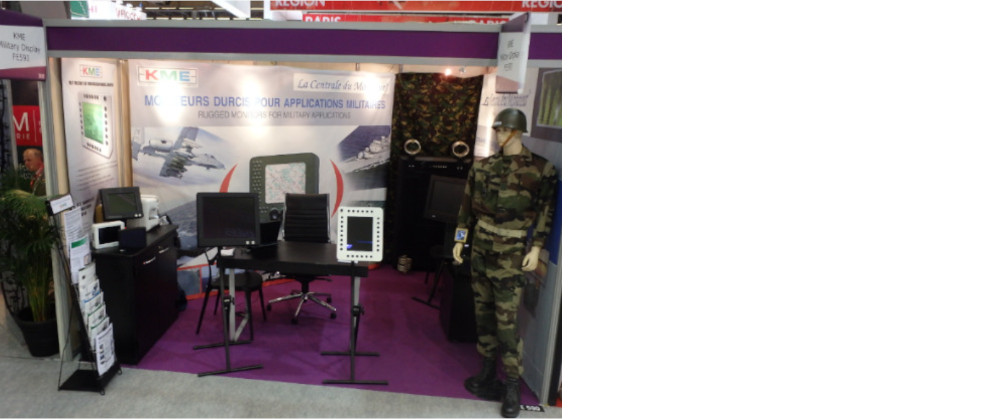 Altronics and KME stand at Eurosatory 2012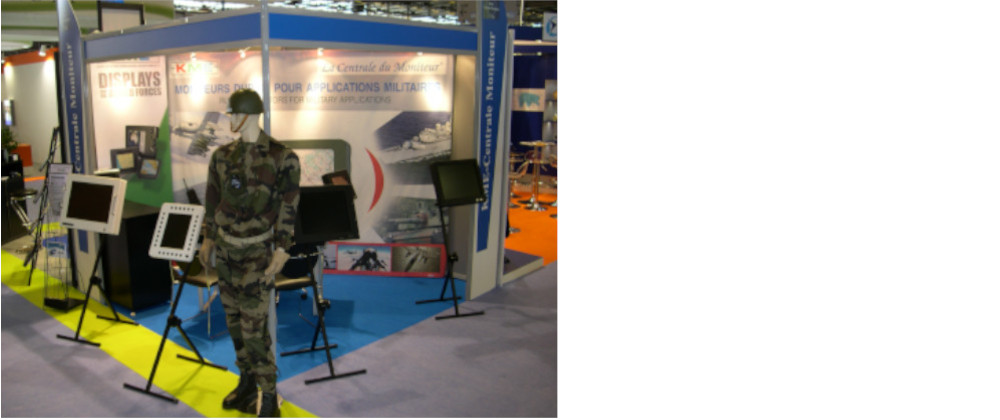 Altronics and KME stand at Eurosatory 2010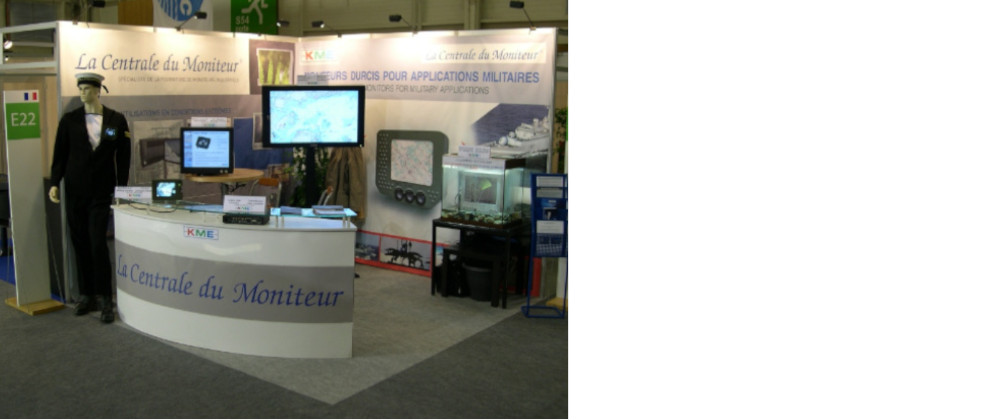 Altronics and KME stand at Eurosatory 2008