Back to previous page
CAN bus and its benefits
Bus, connector, message, applications, standards and displays
---
In this guide you will find more informations about CAN bus, its uses and applications
CAN Bus
The CAN (Controller Area Network) is a serial bus. Today it is widely used in various fields such as automotive, marine, industry...

It avoids a point by point communication approach and allows a significative reduction of the wiring complexity and quantity.

CAN connector
The standard connector for CAN is the SUB-D9, two pins are dedicated to the CAN signal (High (7) and Low (2) ), two are dedicated to the ground (V- (3) and (6) ) and an external power supply can also be transmitted (9).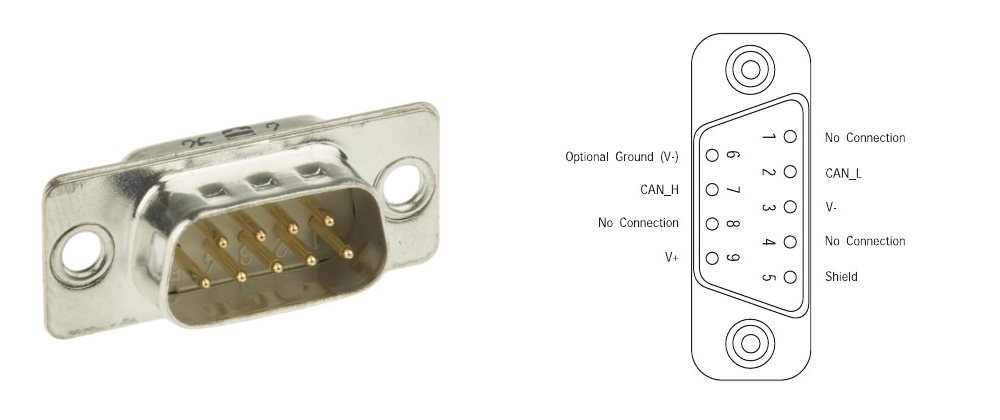 Can bus data transmission
A CAN bus message is splitted in 8 parts :

SOF (Start Of Frame) : indicates the beginning of the message
CAN-ID : CAN message identifier and its priority
RTR : allows the system to request a message
Control : indicates the length of the data to be transmit
Data : Containing the information value
CRC (Cyclic Redundancy Check) : result of a calculation based on the number of transmitted information, it allows the detection of transmission errors
ACK : when the message is sucessfully transmltted to the receptor, the acknolegment informs the emettor
CAN bus benefits and applications
CAN bus has many benefits :
> Wiring reduction and simplification
> Performance : Up to 1Mbits (up to 50 meters) and a maximum length of 1600 meters (at 50Kbps)
> Robust and failure resilient

Its efficiency, its robustness and its simplicity are making the CAN bus communication a widely used system in automitive, marine, farming, industry, military...


CAN high-layer standards
> Aviation : ARINC 812 or ARINC 825
> Industrial automation : CANopen - EN 50325-4, DeviceNet
> Light electrical vehicles : EnergyBus - CiA 454
> Farming : ISOBUS - ISO 11783
> Automotive diagnosis : ISO-TP - ISO 15765-2, Unified Diagnostic Services (UDS) - ISO 14229
> Militairy : MilCAN
> Marine : NMEA 2000 - IEC 61162-3
> Buses and trucks : SAE J1939
> Cars : SAE J2284
CAN bus displays
CAN bus displays allow the monitoring of system information (engines, generators, speed...)

Software application development is required for the interface of these multi-function displays, a SDK (Software Development Kit) can be included.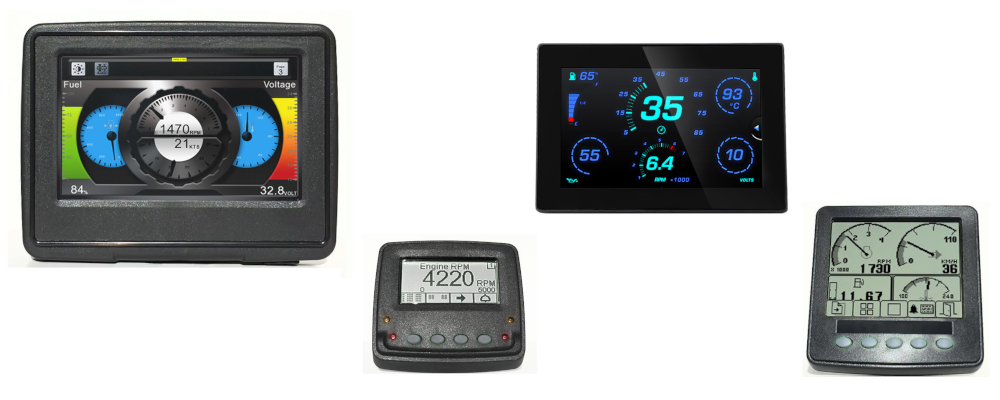 Veethree is Altronics partner concerning CAN bus displays for marine, farming, industry uses...

From 2.3" to 7", 8~32V DC power supply, IP66/67, touchscreen or not, high brightness, find our range of multi-function CAN bus displays
NMEA 2000 compatibility for marine applications
These CAN displays are compatible to the NMEA 2000 protocol for marine uses.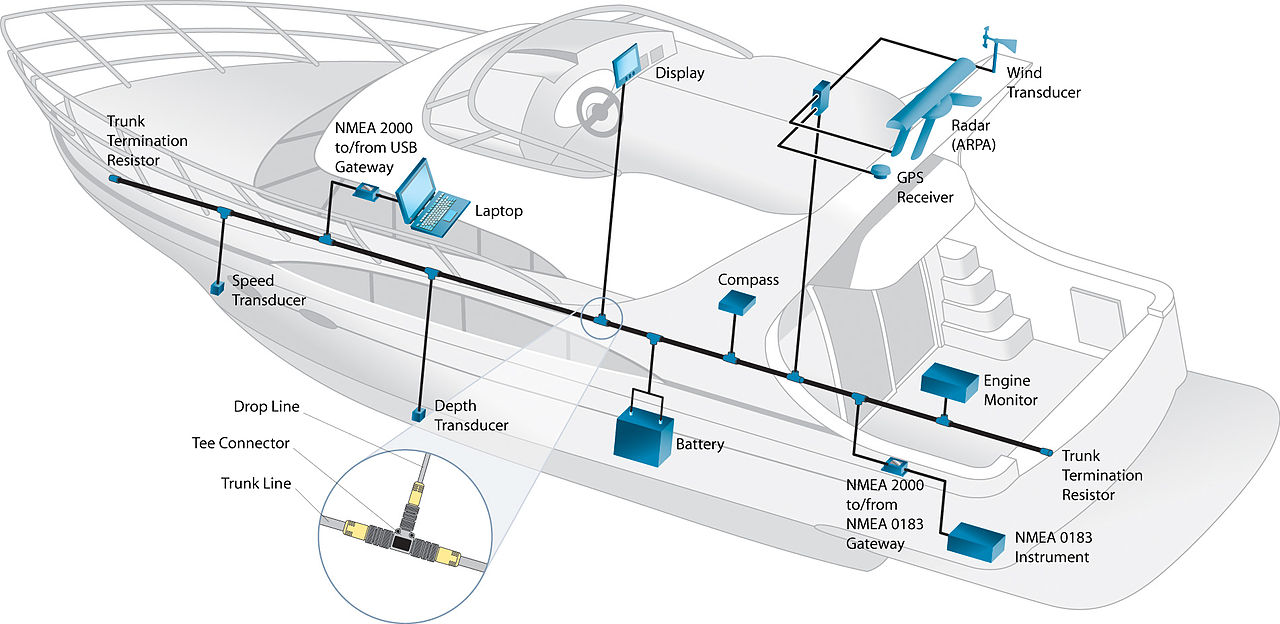 NMEA 2000 offers a lot of possibilities regarding boat installation. It allow the speed, depth, anemometer displaying but also all other engine, sensors information...