Back to previous page
Legacy : Replacement for old product to current references
Altronics supports you in the choice of a technical solution, its production, its delivery as well as its implementation for the control of your industrial process.
---
The products mentioned below are no available for sale. However, if you are interested in one of these products, we offer, for each product, a similar product, available for purchase.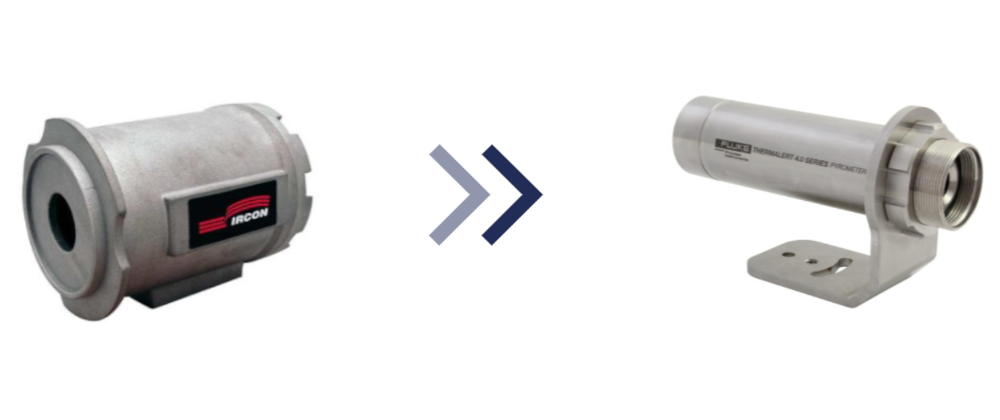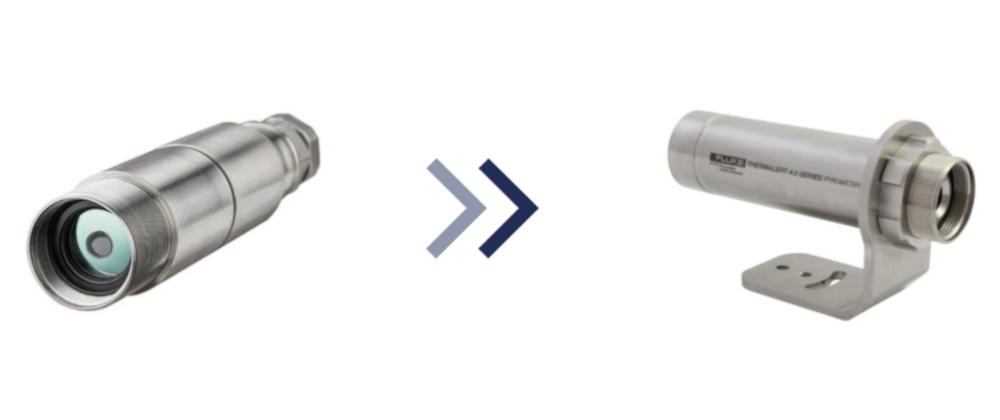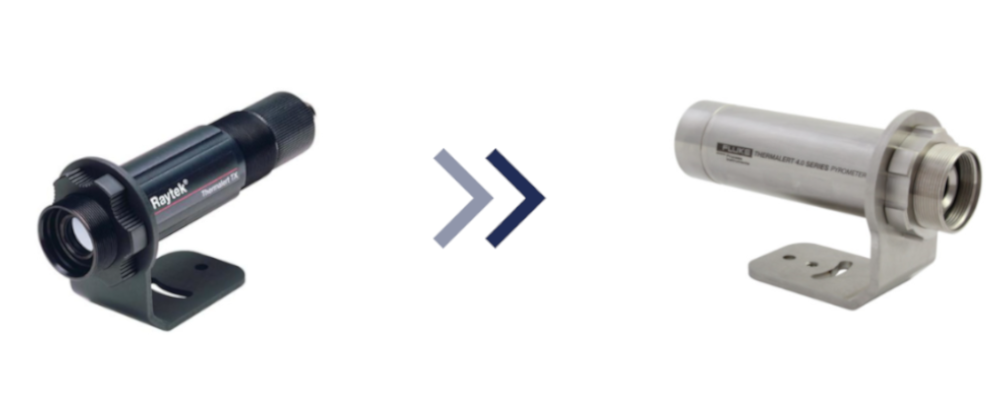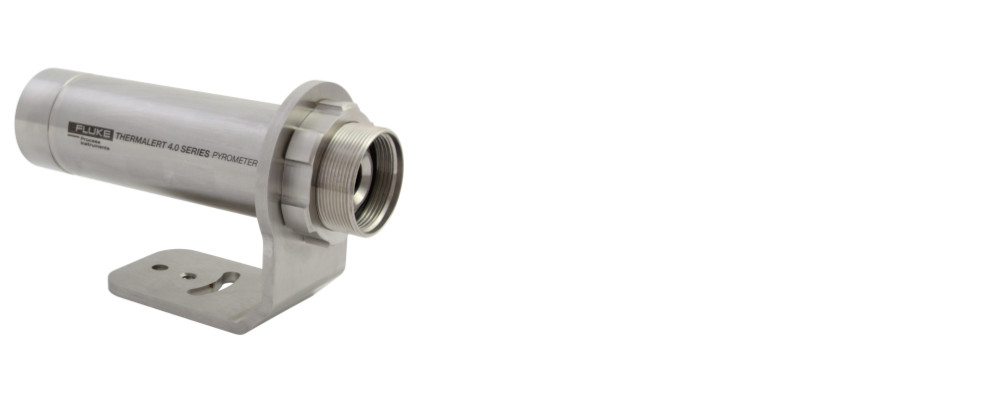 Altronics recommends the Thermalert 4.0 to replace the Ircon Modline 4, the Raytek XR as well as the Raytek Thermalert TX . a href= "https://altronics.fr/fr/pyrometer-thermalert-4-0/"> The Thermalert 4.0 has several high-performance sensors, which makes it a flexible instrument to use. Infrared thermal solution, this measurement tool can cover a temperature range between -40°C and 2250°C and several outputs available (4-20mA analog, RS485, Ethernet, Ethernet/IP, Profinet IO and Hart).

The Thermalert 4.0 infrared pyrometer has the following specificities:
• Integrated laser sight,
• Wide choice of optics,
• Complete remote management software provided,
• Compliant with Industry 4.0 standards.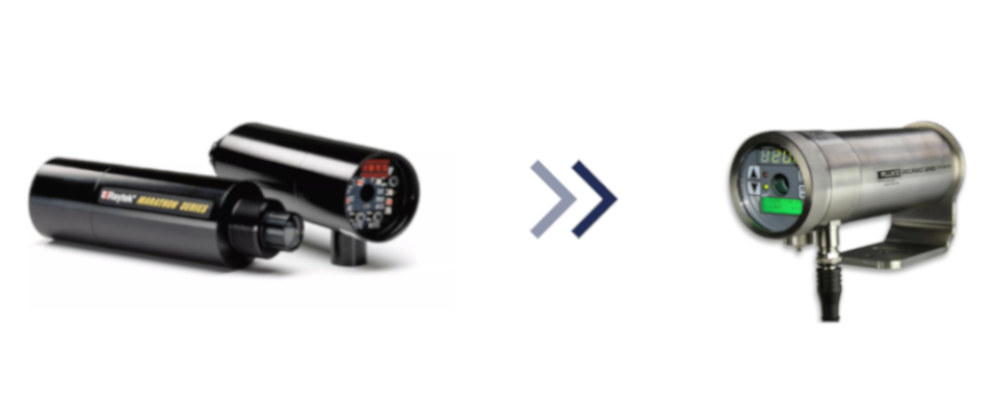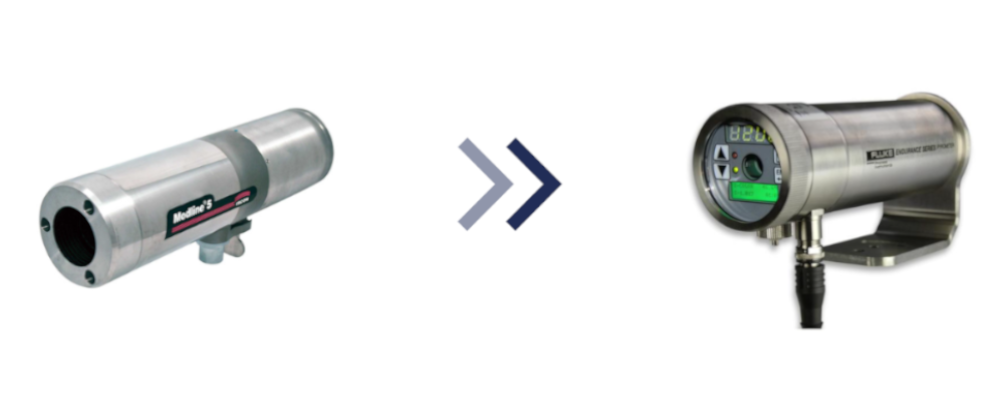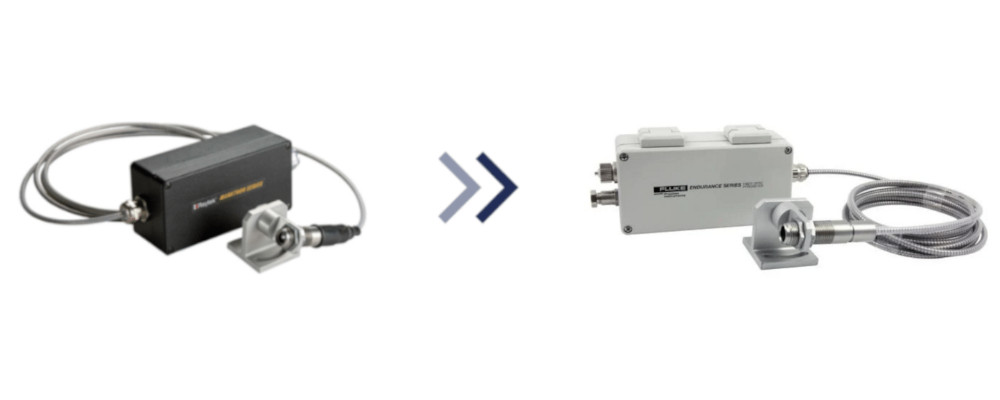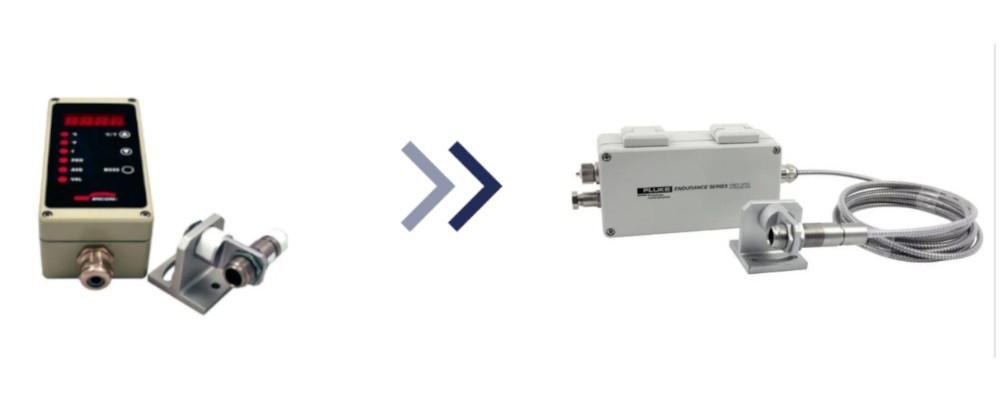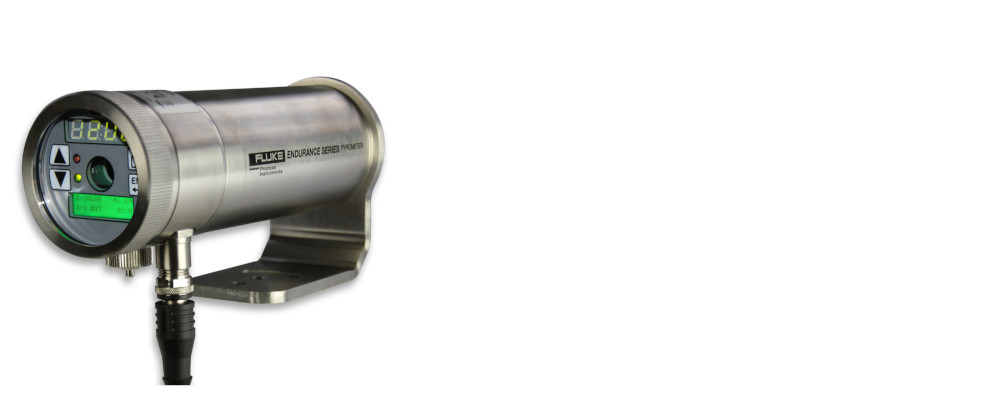 The Marathon MR, Marathon FR fiber optic, Ircon Modline 5 and Ircon Modline 6 sensors can be replaced by the pyrometer Pyrometer Endurance. This pyrometer meets all the requirements of modern industries. The temperature range of the Endurance Pyrometer is 50 to 3200°C, making it an indispensable temperature measuring instrument for processing metals, glass and ceramics. Endurance pyrometers are integrated in robust stainless steel cases meeting IP65 (NEMA4) requirements and accept a maximum operating temperature 65°C ambient without auxiliary cooling.

The Endurance Pyrometer has the following features:
• High optical resolution up to 300:1,
• Variable focal length with simple and precise manual adjustment,
• Reflex sight with laser, LED, or optional video camera,
• Compact and robust housings (IP65 certified),
• Simultaneous analogue and digital outputs.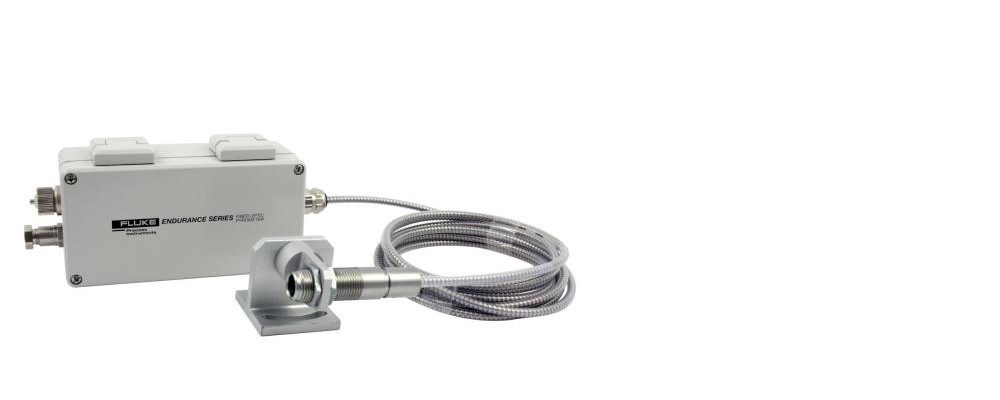 The Marathon FR pyrometer and the Ircon Modline 6 can be replaced by the pyrometer Endurance fiber optic pyrometer . The Endurance infrared fiber optic pyrometer is a non-contact, reliable and robust temperature measuring device, allowing temperature measurement. This measuring instrument has been developed to be suitable for the most restrictive environments. Housed in a stainless steel enclosure, it features rugged isolated analog I/O to fast LAN/Ethernet and RS485.
The software supplied as standard with Endurance allows the archiving and analysis of measurements as well as the remote configuration of the sensor.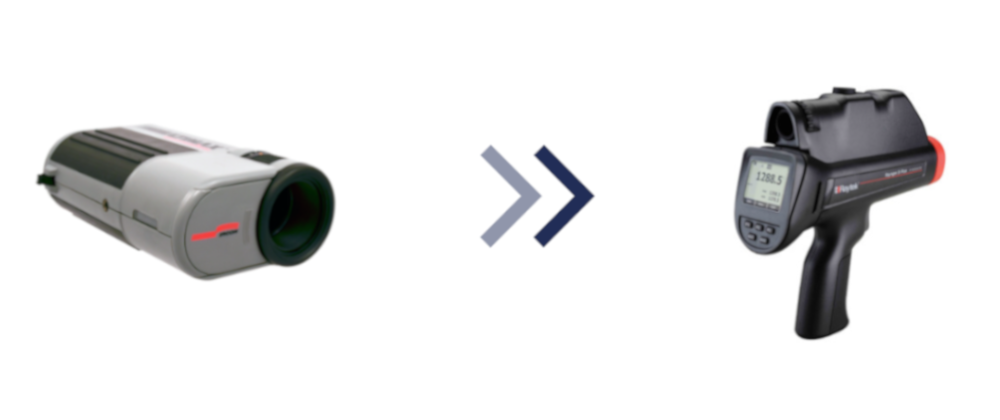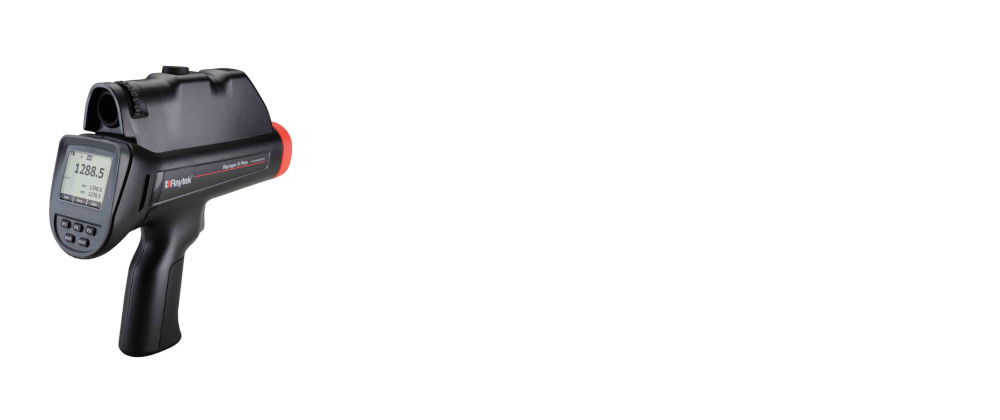 The Raytek Raynger 3i Plus portable infrared pyrometer is the new reference offered by Altronics, replacing the pyrometer Ircon Ultimax Handheld IR. The Raytek Raynger 3i Plus meets the requirements of high temperature processes (temperature range from 400 at 3000°C). This measuring instrument offers an optical resolution (E:M) of 250:1, which guarantees precise measurements over large distances. Heat resistant, its tip incorporates a temperature alarm to ensure the safety of the operator and the device. Its double laser and its reflex sight make it the ideal instrument for measurements in the field of high temperature.

The main characteristics of the Raytek Raynger 3i Plus portable pyrometer are grouped around the following points:
• Double laser and reflex sight (Option),
• High optical resolution: 250:1 to ensure accurate temperature readings over greater distances,
• Dual laser technology for target visualization (suitable for hot environments).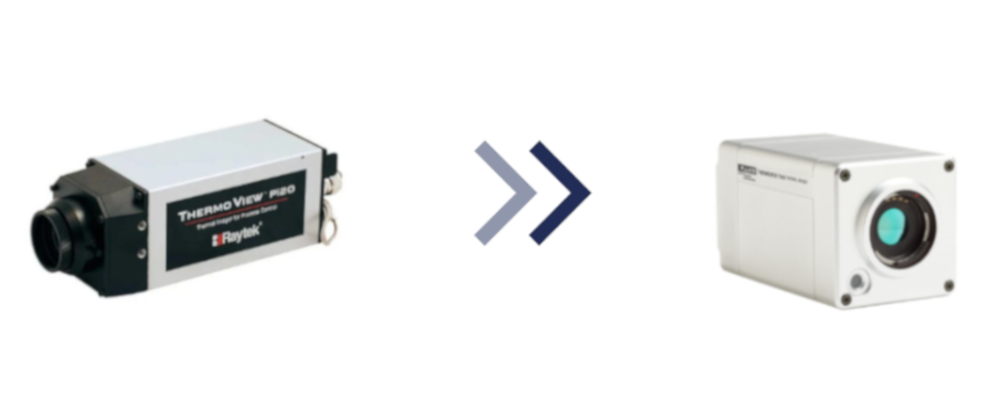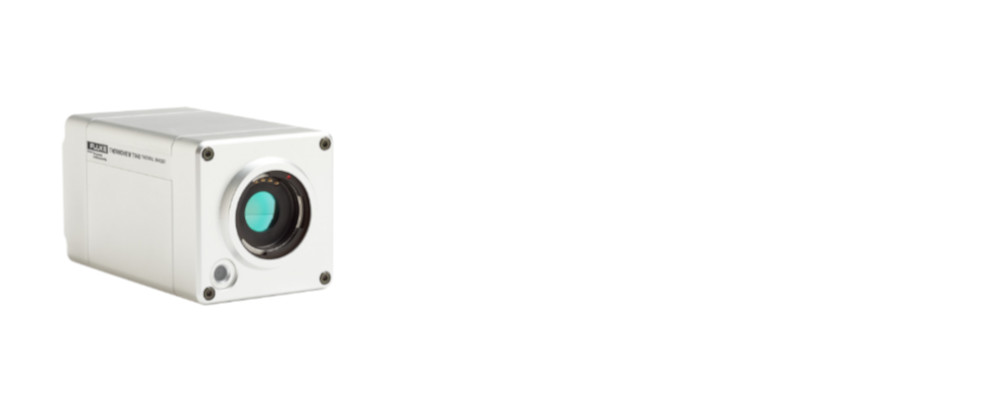 ThermoView TV40 Thermal Imager replaces Raytek ThermoView Pi20. This new reference available from Altronics has been designed for industrial applications. This infrared thermal camera measures temperatures, in real time, continuously and without contact. This camera is a complete solution for temperature control, monitoring and data archiving in order to ensure process traceability and product quality. The TV40 thermal camera provides the process temperatures you need at all times with reliable, high-quality infrared resolution.

The main features of the ThermoView TV40 Pi Plus Thermal Imager are:
• IR-Fusion technology (thermal and real vision) for easy alignment and more detailed hybrid images,
• Pre-calibrated lens with remote motorized focus and several interchangeable focusing lens options,
• Discrete I/O alarms for PLC connection,
• Its IP67-certified housing allows installation in harsh outdoor environments.
Contact Altronics
Do not hesitate to contact Altronics for more information. We remain at your disposal for any additional information or assistance for the implementation of your project.