Back to previous page
Altronics technical workshop
The 3F Altronics technical workshop
---
Altronics owns expertise and a professional workshop with many test and measurements tools in order to ensure after sales service, maintenance, diagnosis and repairs of your electronical equipment in the best conditions.
The caring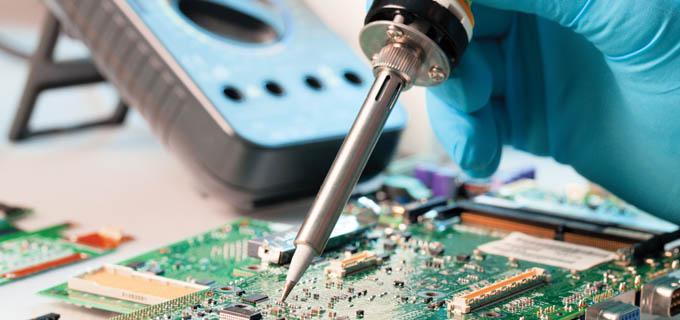 Altronics is taking care of your monitors, electronics boards, PC panels for maintenance or upgrade operations such as LCD panel changing, backlights improvements (CCFL/LED)...

Also being the KME and AstroDesign maintenance center, Altronics can operate more specific repairs on theses products (reprogramming, firmware changing...).
3F warranty

Altronics solutions are all based on a 3F warranty :"Fit, Form, Function".
In case of obsolete screen or machine, we are capable of supplying a same size, mounting, power supply and signals connectors display/device in a short amount of time.
Examples :
Davis extruder machine display :


> CRT screen change on a DAVIS extruder machine with integrated PC

Results:
> Brandnew display, brighter and more readable
> Lowered consumption
> Integration of the display without any changes to the original PC
> Much lighter electronic
Process Gas Chromatograph display ABB PGC-3100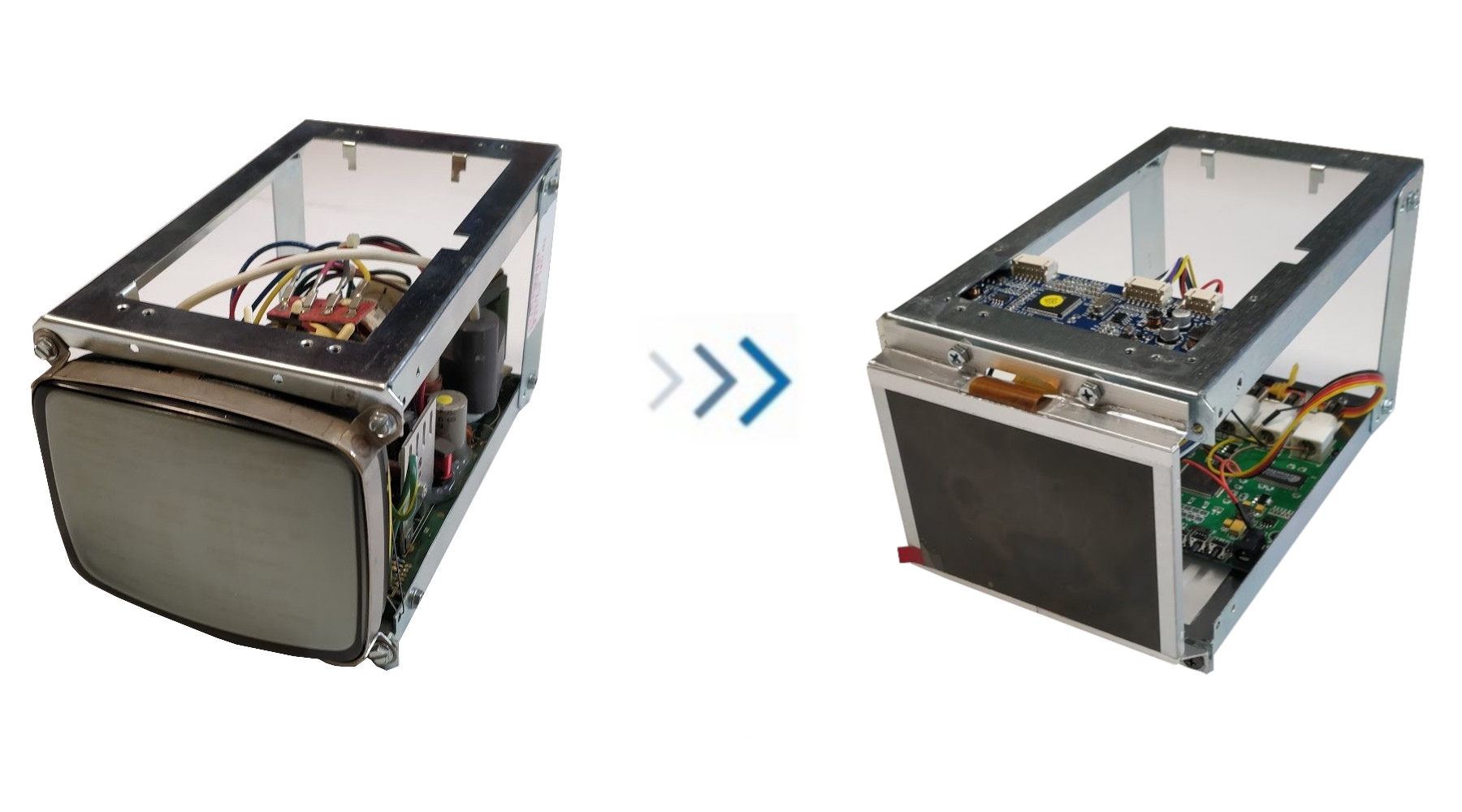 > CRT display change on a ABB PGC-3100 Chromatograph.

Results:
> Brandnew display, brighter and more readable
> Lowered consumption
> Integrated to the original chassis
>Much lighter electronic
Sodick Mark XI Electroerosion screen


> Changing a 14''' CRT display Color on a Sodick Mark XI electroerosion machine

Result :
> A new, bright and readable display
> Reduction of power consumption
> Integration into the original chassis
> Much lighter electronics
Mitsubishi display (Meldas 60S)

> Dysfunctional CRT display change on a Meldas 60S tool-machine.

Results:
> Brandnew display, brighter and more readable
> Lowered consumption
> No more traces on the display
emi2 (EFS Electronique) display :

> Dysfunctional panel change and CRT to LED backlights upgrade on a emi2.

The inverter and the CRT backlights have been removed to integrate a new alimentation and LED backlights.

Results:
> Much brighter and a more readable screen
> Lowered consumption
Stahl Digital tool-machine screen :

> Panel change for a Stahl Digital tool-machine

Results:
> Brand new functional screen
Siemens tool-machine desk :

> Siemens tool-machine desk full retrofit.
CRT to LED screen upgrade and front panel change.

Results:
> Brand new front panel and a modernized desk
> Brighter and more readable screen
> Lowered consumption