Back to previous page
Video connectors
Various video wires, connectors and signals
---
Analog and digital signals can be transmitted by various wires and connectors.
Analog signals
An analog signal is an information that is varying continuously in time and can take multiple values.

Considering a video signal, there are different types of analog signals and related connectors.
Vidéo composite :
Two types of wires and connectors can be find : RCA or BNC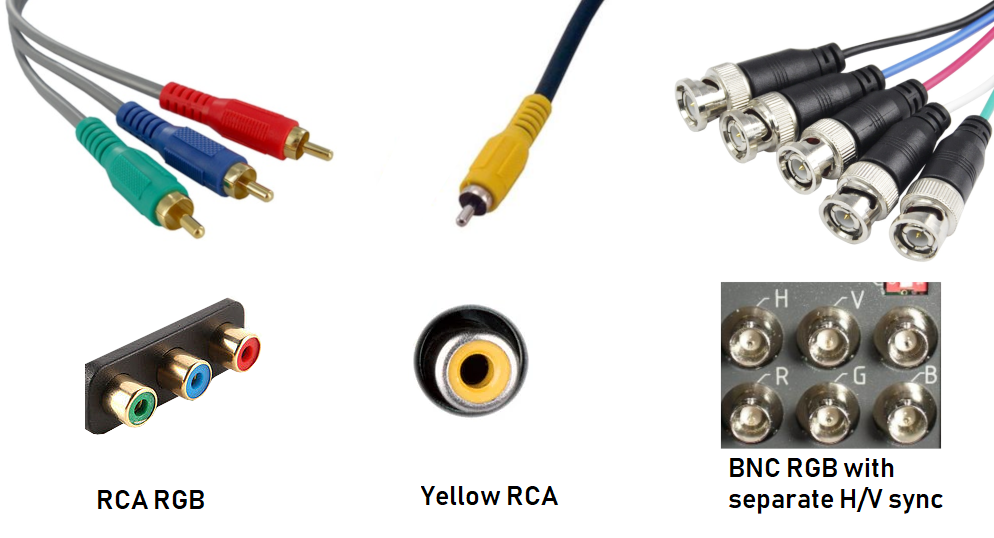 RCA, the three colors signals can be separated (Red, Green, Blue) or the video signal can be only one wire (Yellow).

BNC, the three colors are separated. The picture synchronisation can be either separated on two wires (Horizontal/Vertical), on one wire (RGBSync) or can be found directly on the green wire (Sync on Green).

NTSC, PAL, SECAM :
The S-Vidéo or Y/C connectors can be find throught tree types (4, 7 or 9 pins).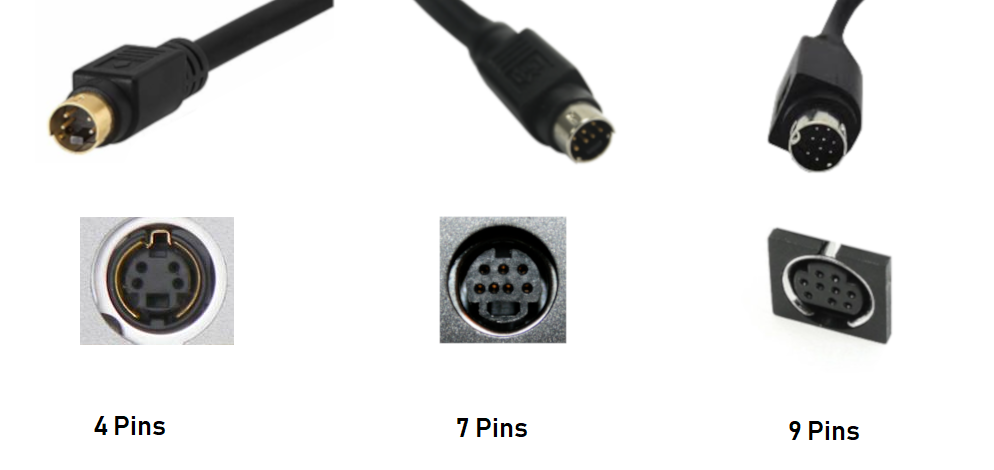 This video signal can transmit luminance and chrominance separately. It is mainly used for security cameras and monitoring.
VGA and DVI-A :
The three primary colors, the horizontal and vertical synchronisations can also be transmistted via VGA or DVI-A.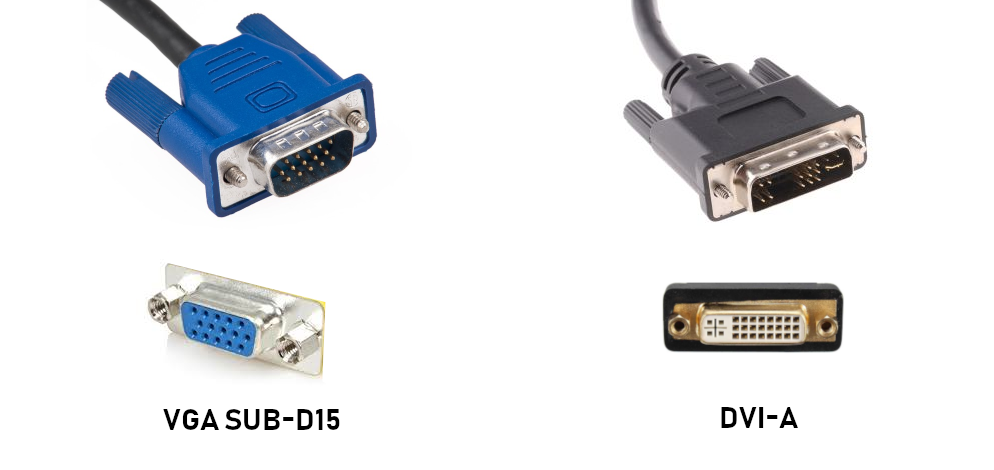 VGA pins details :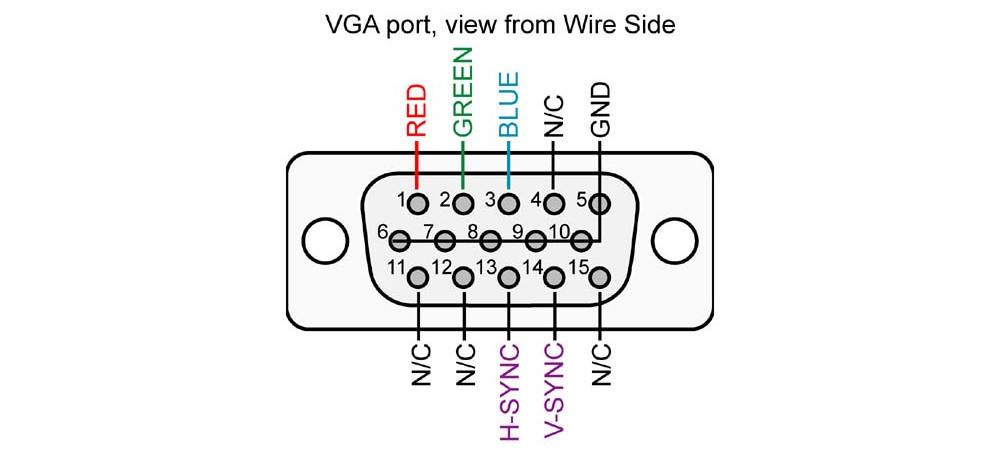 VGA is widely used. It allows to transmit video signals up to 2048x1536p (QXGA).

DVI pins details :

Depending on the used connector pins, DVI can transmit an analog video signal (DVI-A), a digital signal (DVI-D) or both (DVI-D).
Digital signals
A digital signal is an information varying discontinuously in time, and taking a finite number of values (ex : 0 and 1).

DVI-D and DVI-I :

Depending on it's pin configuration, DVI can either transmit a digital signal only (DVI-D) or an analog and digital signal (DVI-I).

Possibles DVI pins configurations :

DVI Dual Link configurations allow a higher bandwith and support up to 2560x1600p resolutions.
HDMI (High Definition Multimedia Interface) :

The last HDMIversion (2.1) allows to transmit signals up to 8k (7620x4320p).

>>For more information HDMI
DisplayPort :

DisplayPort supports up to 2560x1600p.

>>For more information HDMI
USB-C :

USB-C "Alt-Mode" function enable video signals transmission.
Hermetic and military connectors

For analog and digital signals, hermetic IP68 connectors also exist.

We can also mention the MIL-DTL-26482 military connectors (on the right). They are lockable, IP67, shocks and vibrations resistant for the most demanding environments.
SDI et SDI-HD

SDI and SDI-HD cables are coaxial cables dedicated to the transmission of several digital video formats in electrical form.
They are usually used to connect several devices connected in an audiovisual studio.